"We all have different backgrounds, different cultures," Vushe continues. Some arrived as refugees but all came after learning about the African villages their families originally called home.
"I grew up as a city child [in Harare]," Vushe says. "But every year my parents sent me to visit my grandmother in the village so I could learn about my culture.
"Knowing my culture helped me survive when I arrived in Australia.
"Obviously Australia is a multicultural country. Knowing my mum and dad's culture taught me to work hard and remember my roots."
Vushe was reluctant to pick up Sykes' calls for several years. Partly because she was too busy touring with The Lion King or other musicals and partly because the shows he was pitching her seemed too derivative to things she'd done before.
They eventually had coffee and mutually decided they could collaborate on a musical loosely based on Vushe's escape out of Africa.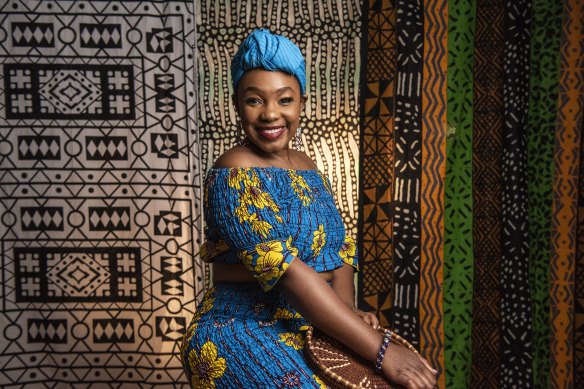 "As the co-writer, I started to think beyond Tarisai's story," Sykes says. "The revue is now more of an ensemble show. Samuel, for example, arrived in Australia as a refugee. His story is very different from Tarisai's."
Sykes also has a more positive spin on the buzz the audience will get out of the show than Vushe. He continually calls it "upbeat".
"For all of the people in the show whose stories are sometimes bleak, they've all found coming to Australia redemptive, a source of renewal and hope."
The 55-minute dramatic play ends with a dance performance by Nwakpa, which even Vushe hasn't seen when we talk.
Loading
"I think Out of Africa is distinct," Sykes says. "It explains what it is like to be African living in Australia. It removes the 'otherness' of having being raised in another culture."
Vushe adds that Out of Africa largely charts her story "from Africa to Australia, and how it changed me: both good and bad".
Out of Africa is at the Seymour Centre from October 14-29.