Here are the Top 10 Highest Paid Jobs in India, 2022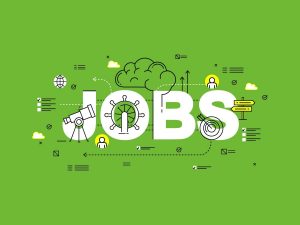 The job market in India has undergone a radical change in the past 20 or so years. Previously, there were a few conventional choices that were said to offer financial stability and most would opt for these regardless of their interests. However, today, there are plenty of options available.
While conventionally popular choices such as becoming an 'Engineer', 'Doctor', or an 'Architect' are still relevant and respected today, there are a lot more choices that have come up and revolutionized the job market in India. This could be attributed to the coming in of the internet, globalization, and the need to opt for unconventional choices.
Most students are confused regarding their career and to be honest, money/salary is a great motivator and can aid them in their decision. While other factors also matter, knowing which are the top highest paying jobs in India will definitely help you decide your career path with confidence.
With this in mind, let's take a look at the top 10 highest paying jobs in India as of 2022.
Top 10 Highest Paying Jobs in India – At a Glance
Note: The Average and Base Salary is based on the Annual Salary provided and can vary depending on the company, location, and work experience.
| | | |
| --- | --- | --- |
| Career | Average Salary  | Base Salary |
| | Rs. 22,91,934 | ~ Rs. 9.7 lakh |
| | Rs. 19,66,764 | ~ Rs. 5 lakh |
| | Rs. 17,48,571 | ~ Rs. 15 lakh |
| | Rs. 17,41,148 | ~ Rs. 9.1 lakh |
| | Rs. 14,24,311 | ~ Rs. 5 lakh |
| | Rs. 11,94,834 | ~ Rs. 6.7 lakh |
| | Rs. 8,81,051 | ~ Rs. 3.4 lakh |
| | Rs. 8,54,985 | ~ Rs. 3 lakh |
| | Rs. 8,04,292 | ~ Rs. 7 lakh |
| | Rs. 7,32,099 | ~ Rs. 5 lakh |
Best Paying Jobs in India 

1. Software Architect
Our lives have been simplified thanks to technology and the internet and one of the main reasons for this is software development. Therefore, a career in this field is definitely lucrative. Software architects essentially provide software solutions and take on tasks such as coding, creating new web services, providing software solutions, etc. These individuals are either employed by large companies or can start their own and will have to create efficient software solutions.
Pay Scale
The average salary for software architects is Rs. 22,91,934 per annum with entry level salary starting generally at around Rs.9.7 lakh per annum. As is the case with most other jobs, greater the experience, higher is the salary and can include stock options, bonuses, profit sharing commissions, etc.

Educational Qualification
An undergraduate degree in computer science or a related field may be necessary. A master's degree in a similar field will also be beneficial. Familiarity or knowledge of operating systems such as HTML, JavaScript, C++, etc. is an added advantage.

2. Solutions Architect
If planning and building new systems to help run a business smoothly while identifying problems and finding solutions is what excites you the most, becoming a solutions architect is the ideal option.
These professionals work to create, design, and implement various arrangements within a business. Basically, a solutions architect will help to convert business objectives and goals into practical, actionable steps.
The scope of this profession is immense as one can work in business development, business management, quality assurance, mentoring, etc.
Pay Scale
The average salary for a solutions architect is Rs. 19,66,764 per annum while the base annual salary for freshers is generally around Rs. 5 lakh per annum. With experience of over 20 years, the annual salary can go as high as Rs. 26 lakh per annum.

Educational Qualification
A bachelor's degree in computer science, software engineering, or information technology is required. Additionally, being creative while having good leadership and problem solving skills is important.
One should also be knowledgeable about the latest software and technologies.

3. Commercial Pilot
Since flying is not possible, the next best option is to be a pilot. A dream for many, traveling to different destinations, enjoying the best the world has to offer – there are a number of perks that come with being a pilot, especially a commercial one. In addition to flying the aircraft, a commercial pilot will have to ensure that all flight operations are done safely including pre-flight checks, complying with aviation regulations, operating the airplane safely, etc.
Pay Scale
The average base salary for a commercial pilot is currently Rs. 17, 89, 958 per annum. A pilot with less than one year's experience can earn about Rs. 15 lakh per annum as an entry level salary, including bonuses, overtime pay, etc. With experience, this amount can go  up to Rs. 50 lakh per annum.

Educational Qualification
Candidates should preferably have an undergraduate degree in a relevant field, preferably a Science based subject such as Physics or Mathematics. Additionally, individuals must also have a Commercial Pilot License from a recognized institute and other licenses such as Airline Transport Pilot Licenses.
Commercial pilots are also required to be physically fit and must pass all the necessary medical examinations.

4. Product Manager
One of the most lucrative career options today is that of a Software Product Manager. While there are product managers under different departments and sectors, a software product manager, as the name suggests, manages the development of a software product. 
Responsibilities could include coordinating between various teams to ensure that the product is performing at its best, creating business plans to optimize the product's development, and to eliminate issues if any. 
Product managers may also have to meet with customers (both prospective and current) to ensure that the product in question meets their requirements, Additionally, they will also work with the marketing department to present the product to customers accurately.
Pay Scale
The lucrative pay scale offered is another lure for those interested in this field. The average salary for a software product manager is Rs. 17,41,148 per annum while the base salary is around Rs. 9 lakh per annum. As is the case with other opportunities, greater the experience, higher is the salary.

Educational Qualification
Aspirants must have an undergraduate degree in Computer Science or a related field. Additionally, having previous experience as a manager is an added bonus. Industry certifications or additional knowledge about certain software may be required.

5. Investment Manager
The primary role of an investment manager is to take care of their clients' financial assets. They also act as brokers/advisors and help their clients invest their money in a potentially lucrative market at the right time to maximize returns. 
Apart from this, investment bankers also help with mergers and acquisitions, conduct research, and act as financial advisors to corporate organizations as well. They must also keep an eye on the investment performance, buying and selling securities on the behalf of their clients, and settle transactions.
With new financial companies entering the market, the demand for skilled investment managers is on the rise and is expected to grow exponentially.
Pay Scale
With one of the highest average salaries in the market of  Rs.14,24,311 per annum, investment banking is one of the most lucrative professions in the country today. Entrants can expect a salary ranging from Rs. 5 lakh to Rs. 21 lakh per annum and with experience, this number can go up to Rs. 40 lakh per annum.

Educational Qualification
A Bachelor's degree or Postgraduate degree in finance, accounting, or economics is highly recommended. Many aspirants today also go for specialized advanced certifications or an MBA. Having a strong research and analytical skill along with expertise in statistics and calculations and good verbal skills are also essential.

6. Management Consultant
If you are somebody who loves to help improve your company's performance and solve problems while maximizing growth, then management consultancy is the right career for you. These experts help their clients grow and eliminate their problems while also dealing with operations of the company and are concerned with management, structure, and strategy.
The current annual growth rate for the Management Consulting industry is around 30% and there is a 4.1% growth seen in the industry globally. The Indian Management Consulting Industry is also estimated to generate Rs. 27,000 crore in revenues by the end of 2020.
Pay Scale
The average salary for management consultants is Rs. 11,94,834 per annum. While freshers can enjoy a yearly pay scale of Rs. 6 lakh to Rs. 7 lakh per annum, those with more experience can earn anywhere between Rs. 11 lakh to Rs. 23 lakh per annum making this one of the highest paying jobs in India.

Educational Qualification
A Bachelor's or Master's degree in any business discipline is essential. While there are specialized courses available for graduates, those specializing in Economics, Finance, or Accounting can also become management consultants.

7. Business Manager
A job that's in demand today is that of a business manager. A number of companies today are looking for talented individuals who can handle the responsibility of ensuring that a company's operations are running smoothly. These managers will work closely with other departments to ensure seamless functioning of the business.
Tasks such as organizing workflow, delegating tasks, coordinating teams and departments or executing plans are a part of a business manager's responsibilities. Additionally, expense management and drafting reports based on the company's performance is also an important part of their tasks.
Pay Scale
The average salary for a business manager is currently Rs. 8,81,059 per annum. For freshers, starting salary can range between Rs. 3 lakh to Rs. 4 lakh per annum and with experience, this amount will increase to anywhere between Rs. 12 lakh to Rs. 20 lakh per annum. Compensation can also include bonuses, overtime pay, stock options, etc.

Educational Qualification
An undergraduate degree in a related discipline is required such as business studies, accounting, etc. Having an MBA from a reputed university is also a huge advantage.

8. Data Scientist
Data scientists are essentially analytical experts who use social science and technology to find trends as well as manage data. They analyze raw data and find solutions to various business problems.
Data scientists also help in creating customized statistical models as well as algorithms based on end-user behaviors.
Pay Scale
The average salary for a data scientist based on current projections is Rs. 8,54,985 per annum. 
Certified data scientists are offered salaries between Rs. 3.45 lakh to Rs. 12 lakh per annum as their base even without much experience. Higher the experience, higher is the salary and can range from Rs. 60 lakh to Rs. 70 lakh per annum making this one of the highest paying IT jobs in India.

Educational Qualification
While there is no predefined qualification necessary, engineers (BE/BTech) or graduates having a degree or certification in data science will definitely have an added advantage. 
Additionally, having rudimentary knowledge of basic programming languages such as Python, SQL is helpful.

9. Chartered Accountant
Chartered Accountants (CA) are members of the ICAI (Institute of Chartered Accountants of India) which is the only national accounting body in the country. There is a high demand for CAs in the country but also a huge shortage making this profession highly lucrative. From small firms to large corporations, the need for a CA is everywhere.
Additionally, this is also considered to be a job with high job security and will always be in demand. Companies such as Standard Chartered, BHEL, Citibank are some of the top recruiters for CAs in the country.
Pay Scale
The current average salary offered to CAs is around Rs. 8,04,292 per annum and can go up to Rs. 16 lakh to Rs. 20 lakh per annum depending on the experience. More the experience, greater is the pay.

Educational Qualification
Commerce graduates and postgraduates with a minimum percentage of 55% or students of the Institute of Company Secretaries of India and Institute of Cost Accountants of India who have passed the intermediate level can apply. These exams are known to be notoriously hard to crack and require discipline and dedication.

10. Doctor/Physician
If there's one profession that has stood the test of time in terms of respectability as well as monetary benefits, it is that of a doctor/medical practitioner. 
A doctor treats a wide variety of health issues and can work independently or in a hospital. There are a number of disciplines that a doctor can further specialize in such as cardiology, nephrology, pediatrics, etc.
With higher experience, the salary and benefits involved will also increase over time.
Pay Scale
The average salary for machine learning engineers is around Rs. 7,16,290 per annum. For entrants, the annual salary starts at around Rs. 6 lakh. For those with an experience of a decade or more, salaries can go up to Rs. 20 lakh per annum. If having a lucrative job is what you dream of, a career in medicine.

Educational Qualification
An MBBS is the basic degree required in order to become a doctor. This bachelor's degree lasts for about 5 and a half years. However, in order to get better opportunities and more lucrative options, an MD or additional specialization is necessary.
In Conclusion
The above are just some of the highest paying jobs in the country today. The good news is that these are not the only ones available. 
Marketing executives, executive chefs, growth hackers, blockchain developers, civil servants, full stack developers, product managers, aeronautical engineers, machine learning engineers, and web developers all enjoy highly lucrative salaries as well. Hard as well as smart work, passion, and attention to details are factors that can help one rise to the top of their profession.
What is your opinion on our list? Were you surprised by some of the options provided? Let us know in the comments below.
Disclaimer: This blog aims to showcase just a few of the highest paying jobs available in the country and is a reflection of the world, today. The list is curated based on current trends as of March 2022 and professions that are stable in terms of entry and structure. Please note that this information is subject to change based on market trends and global requirements.