Happy March everyone! Welcome to Quarter Two of 2022.
March was not as productive for me, Adam. I took a vacation down to Phoenix to visit family. We stayed at a Great Wolf Lodge down there. What a blast that was! Our two boys loved the waterpark within the lodge. Oh! We also found a giant hole in the ground. Here is a family picture.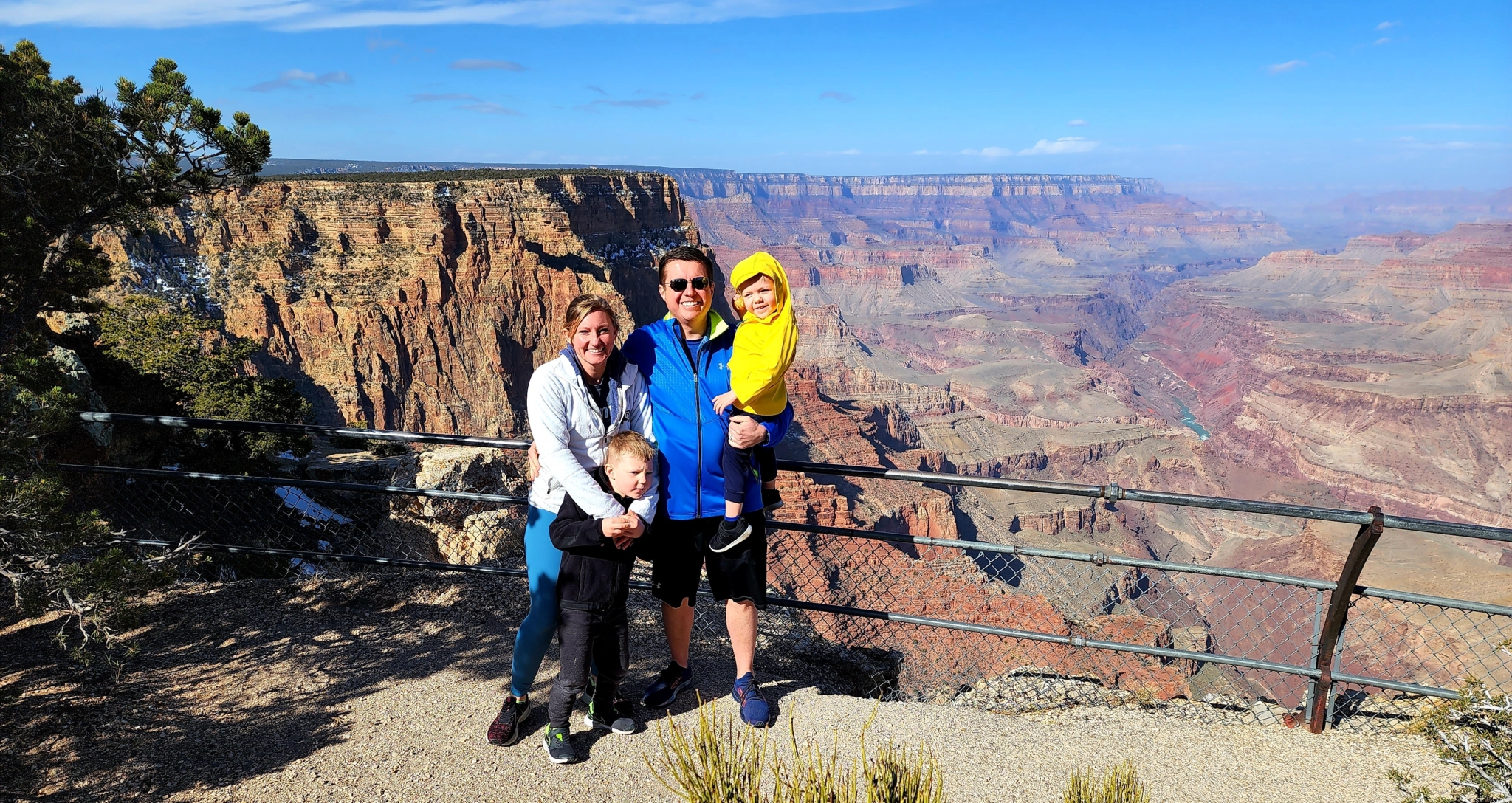 I came home all recharged and ready to go and then allergy season hit me like a truck. Because of this I have been moving a little slow. In fact, I met with Andrew this past weekend for some burgers, darts, and catching up. I wasn't able to enjoy our time together as much I would have liked because my head was in a cloud the whole time.
I still beat him in darts though.
What We Managed to Accomplish in April!
Back in January, we turned comment back on!

We took a break from comments but we missed the community engagement on our posts. One of our goals in 2022 is to bring that sense of community back.
We missed hearing for you all! Shoot us a "Hello!" in the comments below!
We published several more articles.
Andrew published several new articles over at our affiliate website.

Sorry, that is still a secret.

We also share tons of cool finance jokes, infographics, and quotes on social media. Check out our Instagram!
Income For March
We had a down month for March. That's okay. Being a blogger there will be a lot of ups and downs. For me personally, these downs are a time for reflection and motivation. It is a time to stregthen the foundation to build back stronger for next month. Because of this, I am excited to see what April brings!
I personally have a lot of ambition for Wallet Squirrel this year and what I want it to become. Sometimes finding the time to put into the website is tough to find. While I think I do not have much time, my issue is really a priority issue. I can easily get distracted which turns my focus from what really matters. This is something I recognize and I am working on.
What helps you stay focused?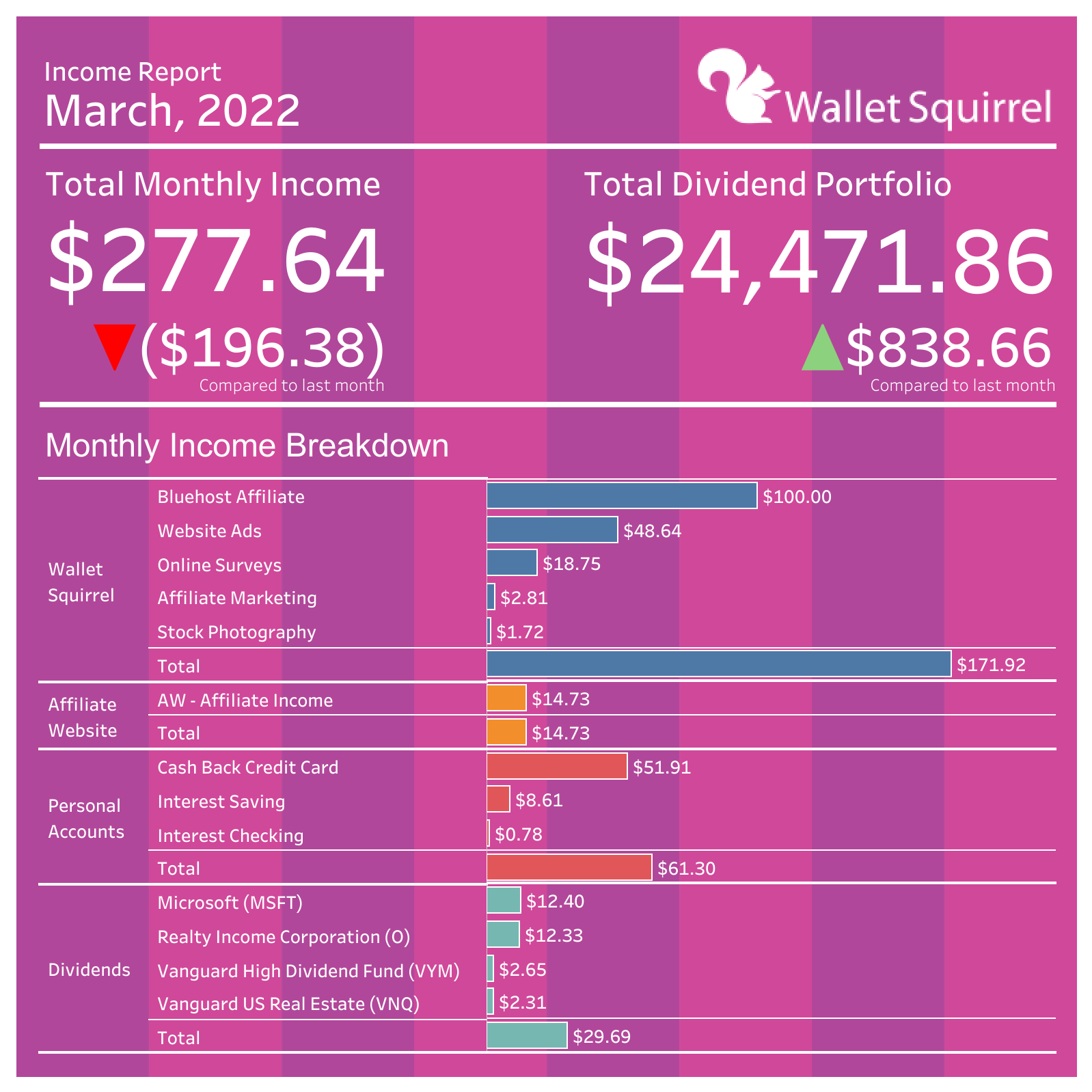 These are all pretty incredible income generators and we've mentioned them before on the blog.
Monthly Expenses for Wallet Squirrel
The expression "It takes money to make money" is actually pretty accurate. As we learn new skills, we find new software and processes that help us make more money. However, they come with a cost for their convenience. Here is where our money went in March.
Monthly Expenses – $215 Total
Bluehost [$36] – Hosting Service
Ahrefs [$104] – Keyword and web traffic research
Sitelock [$8] – Extra security for our Bluehost servers
Domain [$2] – So we can keep the domain WalletSquirrel.com
Bloom [$7] – Our email forms, but we'll likely be getting rid of this soon
Grammarly [$12] – We can't live without this amazing grammar tool
The Noun Project [$4] – The best site for icons for our infographics
Sendible [$30] – A social media scheduling platform. Adam seems to really enjoy it!
Canva [$12] – Helps us create cool graphics!
Everything leftover has been invested in my dividend portfolio.
What's Next For April
Our goal for 2022 is TONS of content. We still have a lot of room for growth here, especially me. Andrew continues to build up our affiliate website. This website is just at the ground but has A LOT of potential. On the other side, I will continue creating more content for Wallet Squirrel. I plan on posting four to six new articles for this month along with some new guest posts.
I also have some house keeping things to tackle for Wallet Squirrel. Some of these items are technical which I love. I am hoping these items will pick up our monthly pageviews.
What are you tackling in April?
Cheers!
Adam and Andrew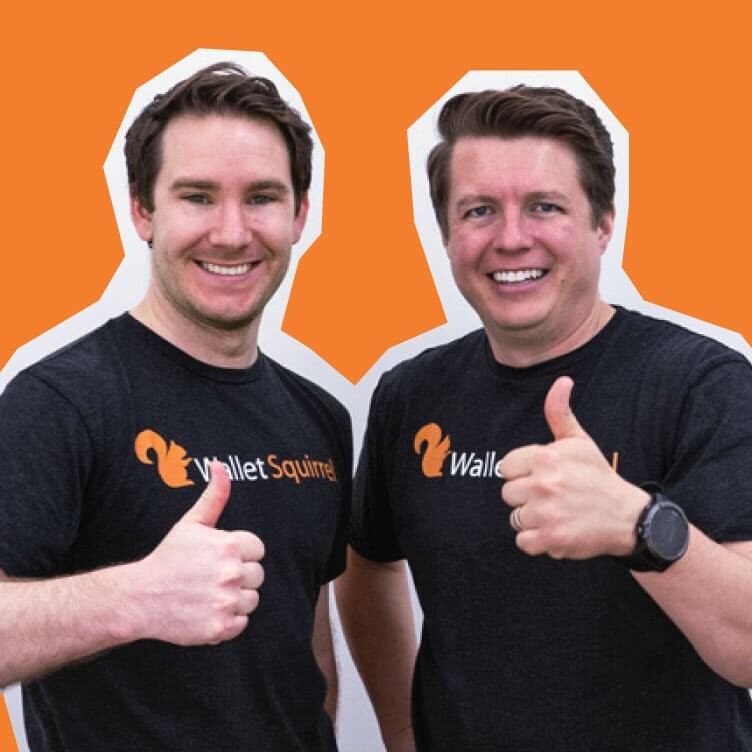 Wallet Squirrel is a personal finance blog by best friends Andrew & Adam on how money works, building side-hustles, and the benefits of cleverly investing the profits. Featured on MSN Money, AOL Finance, and more!