Michael Gottlieb, a global health researcher and a member of the American Society for Biochemistry and Molecular Biology since 1989, died April 27, 2021, the ASBMB learned recently. He was 76 and had cancer.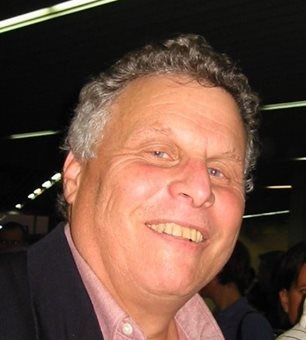 Michael Gottlieb
Born Oct. 18, 1944, Gottlieb earned his Ph.D. in biology from the City University of New York. He conducted postdoctoral research in the bacterial physiology unit of the Harvard Medical School and in the Laboratory of Parasitic Diseases at the National Institute of Allergy and Infectious Diseases. He joined the faculty of the Johns Hopkins University School of Hygiene and Public Health in 1978, where his research focused on the biochemistry and cell biology of pathogenic trypanosomatid protozoa, which cause African sleeping sickness and other plant and animal diseases.
In 1991, Gottlieb returned to the NIAID as program officer in the Parasitology and International Programs Branch of the Division of Microbiology and Infectious Diseases. A decade later, he was named chief of the branch. He managed NIAID grants on parasite biology, coordinated the institute's network of international centers for tropical disease research and represented the institute in its support of the Multilateral Initiative on Malaria. He initiated the NIAID pathogen genomics research program and helped create an environment and translational research program that accelerated development of molecular diagnostics and therapeutic interventions for parasitic diseases. 
Gottlieb retired from the NIAID in 2004 and joined the Foundation for the National Institutes of Health as associate director for science. As a founding member of the Grand Challenges in Global Health team at FNIH, he worked with the Bill & Melinda Gates Foundation, Wellcome and the Canadian Institutes of Health, overseeing projects on drug discovery, genomics and discovery of new insecticides and repellents. He was principal investigator of the multinational Malnutrition and Enteric Disease Study, which focused on child health and development. He retired from FNIH in 2018 and moved to Manhattan to focus his time on family and community activities.
In addition to the ASBMB, Gottlieb was a longtime member of the American Society of Tropical Medicine and Hygiene and an ASTMH councilor from 1996 to 2000. An ASTMH memorial noted that he would be remembered for the wisdom, kindness, helpfulness and generosity of spirit he brought to every facet of his work."