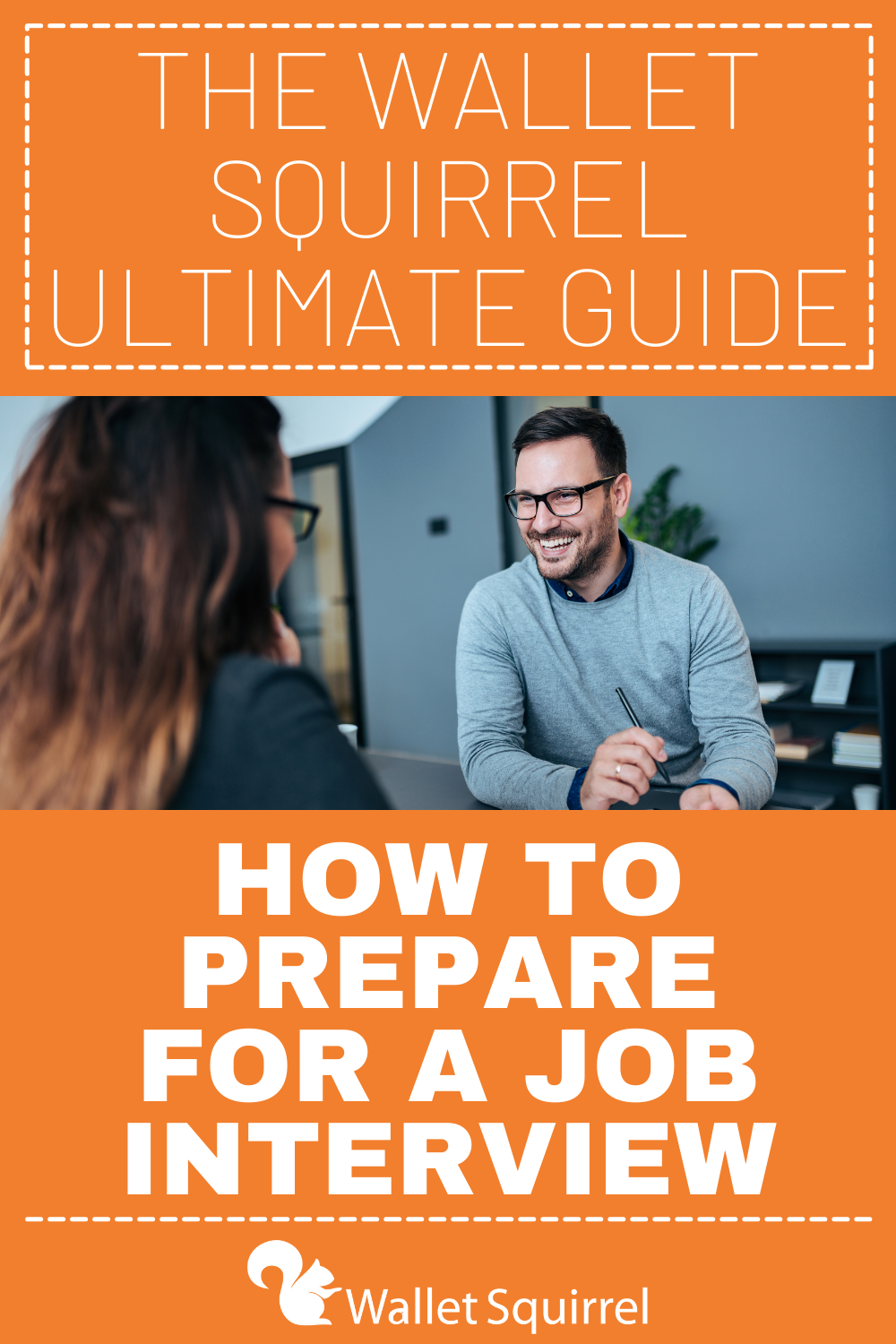 Interviewing for a job is one of my least favorite things in the world. My two best friends, including Andrew, love though. One thing that helped me get over the anxiety was learning how to prepare for a job interview.
Typically, preparing for anything will help you get over your nerves a lot more quickly. I found this to also be true when preparing for a job interview. Preparing will give you more confidence entering the room.
Today we will go over how to prepare for a job interview. Hopefully, this will lead you to hear the words you want to, "You are hired!"
1. Learn as Much as You Can About the Company
Okay, you just got off the phone with the hiring manager for a position you are very excited about. They have asked you to come in for an interview and you two have agreed on a date. What next?
It is time to pull out your computer to research more about the company. It is okay to sign up for newsletters, follow the various company social media accounts, and read through external news about the company.
Your goal is to find things you relate with from the company. Your relations can be with the company's core values, the leadership team, collaborations the company has, or even as casual as company gatherings.
Lastly, it is good to know who the competitors are within the industry. This can give the impression you are well versed in the profession.
Being very prepared will display a passion for the profession as well as how excited you are for the opportunity.
2. Research the Interviewers
This one is a little creepy but the people interviewing you are doing the same thing back at you. Especially with your LinkedIn profile.
When the hiring manager calls to set up the initial meeting, do not be afraid to ask about who will be interviewing you. With this new information, it is time to stalk these people a little. Check out their LinkedIn profile. Do they have a bio on the company website?
Try looking for information that you can relate to, to talk about during the interview. Are they fellow alumni of your college? Using LinkedIn's alumni networks, do you have any mutual friends with one of the interviewers? Having something in common or knowing someone might just be the edge you need to get the job. Knowing the same person as the interviewer who can make a recommendation is a HUGE win.
3. Dress Professionally
This is simple. Please dress appropriately for the job interview. Do not show up in gym shorts and a tank. I did not even do that for my interview with Dick's Sporting Goods where athletic gear was the dress code.
Having a professional look will give the interviewers the impression that you are serious about the job. If you walk into the room wearing casual, you will give the opposite impression you want to give.
Picking out the proper dress level can be like walking a tight rope though. Overdressing for an interview might also have a negative impact on the interviewers. A common rule is to dress a level or two above the normal dress attire of the workplace. You will hopefully be able to figure out what level of dress you need to be based on the research you do into the company.
When in doubt, just ask the hiring manager.
4. Clean up Your Social Media
We live in a digital world where we as a society provide WAY too much information about ourselves on. Your resume and cover letter are your first impression. In most cases now, your social media is now your second impression as most hiring managers will look through your LinkedIn and other social media profiles.
Make sure you clean up these profiles and timelines to display an image you want to show.
Really, you should be doing this before you start applying for jobs.
5. Be Respectful
This one, to me, seems like common sense but sadly it is not. As someone who also has been a hiring manager, I have seen some very disrespectful interviewees.
Be sure to be respectful and polite with everyone you encounter from the receptionist to the CEO. If you are rude or condescending, you better believe your actions will be reported to the hiring manager. Who would want to introduce someone like that to the culture of the office?
Another note to remember, be kind when talking about existing business processes or infrastructures. Never be condescending about them. If asked how you would improve something, be kind about the way you would go about it. During one interview I hosted, we had someone that was very condescending about some systems architecture. His approach was very negative and off-putting. This was not the type of energy we wanted to introduce into the office.
Also, his critique might have been valid at a large company but not for one our size. So it showed a lack of knowledge compared to other candidates.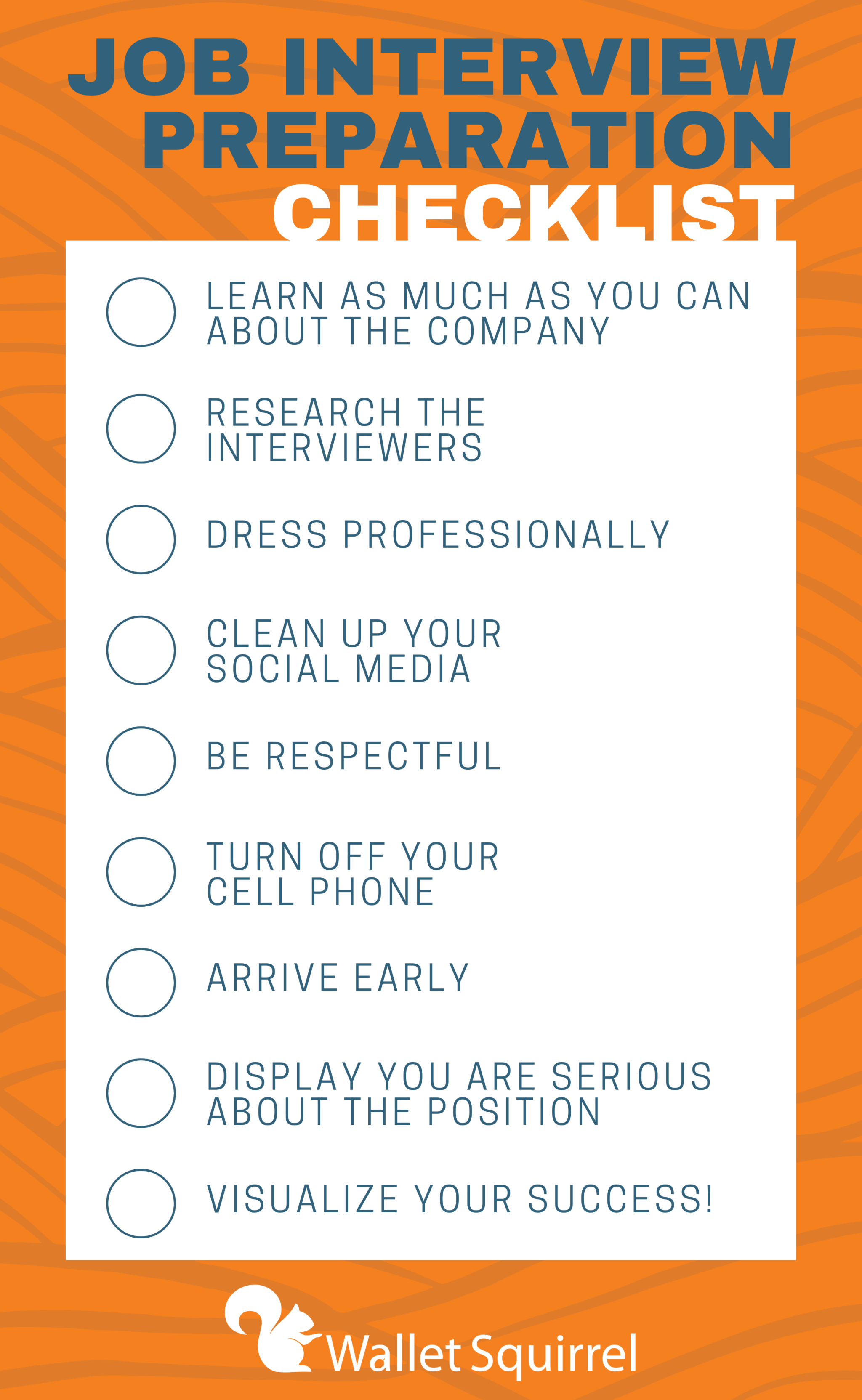 6. Turn Off Your Cell Phone
This is "How to Prepare for a Job Interview" 101. Turn off your phone for the interview. Even on vibrate, the notifications that come in during the interview can easily throw you off while trying to answer a question.
Don't worry, everything can wait an hour or two until you are done with the interview. Fidgeting with your phone during the interview will most likely get you disqualified instantly.
If you need something to do while you wait to be called into the meeting room, reread your resume. Maybe you can practice your responses some more. If they are not too busy, you can talk with the receptionist at the front to learn more about the company. Or read a magazine.
7. Arrive Early
I grew up in a rural part of the Midwest in the United States. Here if you are not at your destination 15-minutes early, you are late. Anytime you have an interview you should obey the rules of my small-town Iowa roots.
Arriving late or even in a rush will show the interviewer that you do not care about the job. Who is going to hire and pay someone who appears to not care?
It's okay to arrive at your destination super early. Better safe than sorry. Just hang out in the car till 15-minutes before your scheduled interview time. Take this time to get your fix in with your phone.
If you are one of those people that always shows up 15-30 minutes late than you better plan to leave 30-45 minutes earlier than normal.
8. Display You Are Serious About The Position
We have already mentioned this several times above so you should have started to understand that it is important to display you are serious about the position. This starts with arriving early and showing respect to anyone you interact with at the company you are interviewing with.
Next, you need to show that you are serious about the profession. Be ready with examples of awards, successes, and how you championed projects in the past. Having these examples ready will display your passion and willingness to grow for the job.
It's okay to still bring some printed resumes (yes, even in this digital world just be sure to use quality paper) and a portfolio to the interview. Most people lose track of time and forget to print things out beforehand. You being ready will give you the opportunity to show how prepared you are for the interview and how serious you are.
9. Finally, Visualize Your Success!
Visualizing your success is a key piece on how to prepare for a job interview. This is the time to take a deep breath and visualize yourself introducing yourself to the hiring manager as well as other interviewers. Practice how you will introduce yourself and answer some test questions. What will be your questions for them?
It is okay to grab a friend or partner to practice some questions with. The more prepared you are, the better you will be. The more confident you will be!
Once done, put everything down and go relax. Make sure to get eight hours of sleep the night before.
Concluding How to Prepare for a Job Interview
As I mentioned at the beginning, I HATE interviews. My anxiety levels hit the ceiling the moment I set up an interview with a company I am very excited about. That is why I wanted to write this article because I know I am not alone. Hopefully, you find these tips helpful and calming. I know my nerves have even calmed down a bit.
Being well prepared will help you succeed in any interview. Even if you don't get the job, every interview opportunity is great practice for the next one. After every interview, be sure to write down some notes about the successes as well as the failures. You need to learn from the mistakes made so you can better yourself for the next interview.
Good luck to those with an interview coming up soon!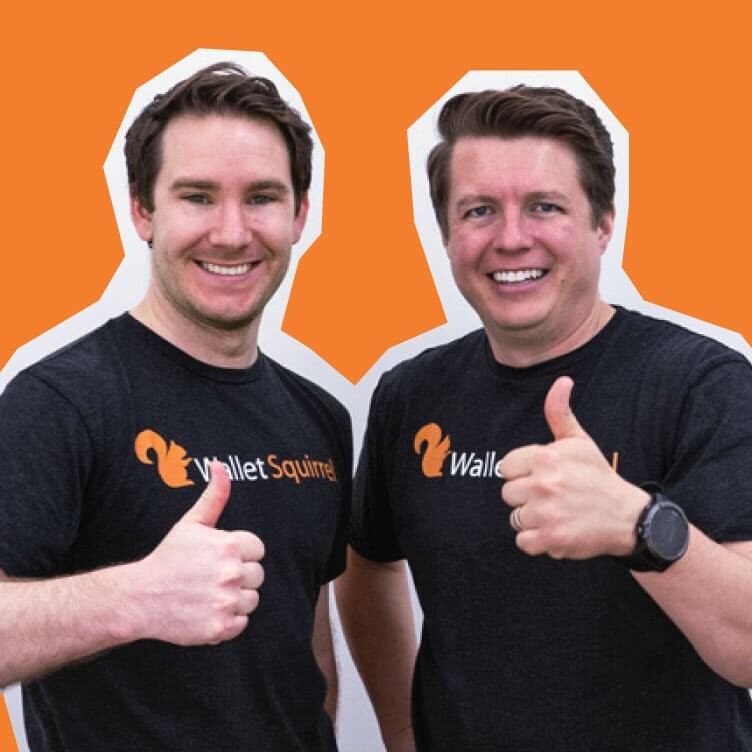 Wallet Squirrel is a personal finance blog by best friends Andrew & Adam on how money works, building side-hustles, and the benefits of cleverly investing the profits. Featured on MSN Money, AOL Finance, and more!