The new chief of the British army has told his troops that they must "prepare to fight in Europe once again" as the Russian invasion of Ukraine rages with no end in sight.
General Sir Patrick Sanders took up his position on Monday and addressedall ranks and civil servants in an internal message seen by the BBC, warning about the challenges the war in Ukraine poses.
The BBC reported that the message, said, "we are the generation that must prepare the Army to fight in Europe once again."
He said troops must be ready "to protect the UK and be ready to fight and win wars on land" and that there is a "burning imperative to forge an army capable of fighting alongside our allies and defeating Russia in battle."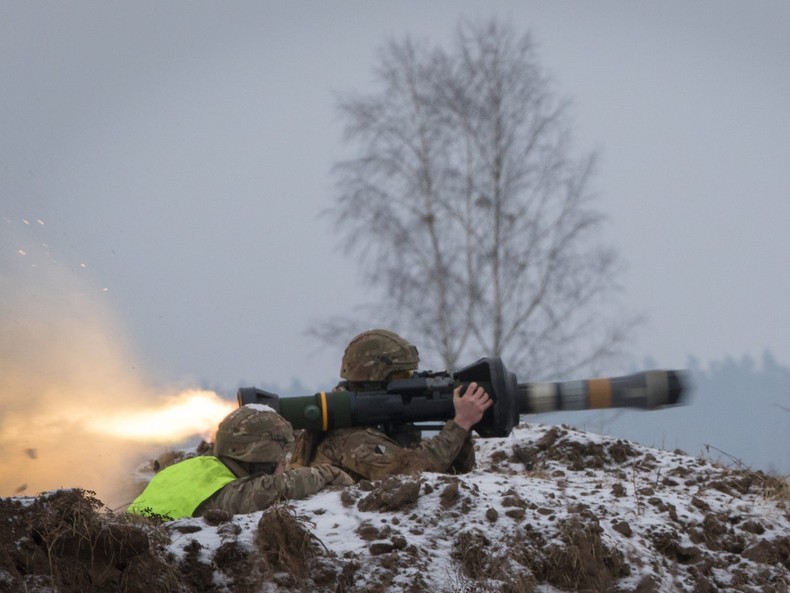 In the message, General Sanders described himself as "the first Chief of the General Staff since 1941 to take command of the army in the shadow of a land war in Europe involving a continental power."
This statement comes after Prime Minister Boris Johnson met with Ukraine's President Volodymyr Zelenskyy on Friday in Kyiv. Johnson wrote in The Times that: "I am afraid that we need to steel ourselves for a long war, as Putin resorts to a campaign of attrition, trying to grind down Ukraine by sheer brutality."
Before Putin's Russia invaded Ukraine the UK was planning to reduce the size of its armed forces to 72,500 by 2025, reported the BBC.