Some posts contain compensated links. Please read this disclaimer
for more info.
When you think of Turkey, you no doubt think of Istanbul as the main city. But, did you know that Istanbul isn't actually the capital? That title belongs to Ankara. However, Istanbul is Turkey's biggest city by far. Once you arrive, you'll see how ridiculously busy it really is! But, it's packed with amazing things to see and do and you'll never be bored for even a second.
However, Istanbul is not the only must-visit city in Turkey. There's Ankara and Antalya, for sure, but what about cosmopolitan Izmir. Located on the west coast, Izmir is a modern and beautiful city that is lapped by the warm waters of the Aegean Sea. The good news? You can easily visit both cities during the space of one holiday.
But, how?
Izmir From Istanbul by Air (And Back Again)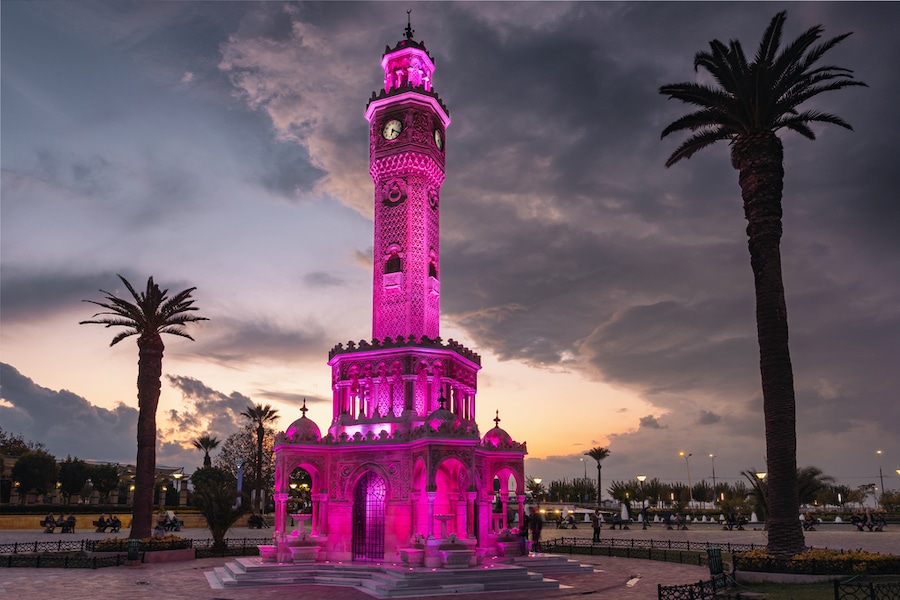 The easiest and fastest way between Istanbul and Izmir is undoubtedly by air. There are two main airports in Istanbul, the newer Istanbul Airport on the European side, and Sabiha Gokcen Airport on the Asian side. Both serve Izmir Adnan Menderes Airport on a daily basis, with several flights throughout the day.
If you choose to fly from Istanbul Airport, you'll probably fly with Turkish Airlines, although Pegasus Airlines and Sun Express also serve these routes. The journey time from this airport is just one hour, and if you fly from Sabiha Gokcen you will fly for 1 hour 10 minutes.
Once you arrive at Izmir Airport, you can take the Havas shuttle bus which runs every half an hour and takes half an hour to arrive in the city centre. You can also take a taxi if you want to get there a little faster, but this will obviously cost you more.
You can simply reverse the advice for returning back to Istanbul from Izmir. Regardless of whether you arrive at Istanbul Airport or Sabiha Gokcen, there is a Havas bus service running from both airports into different parts of Istanbul.
Izmir From Istanbul By Bus (And Back Again)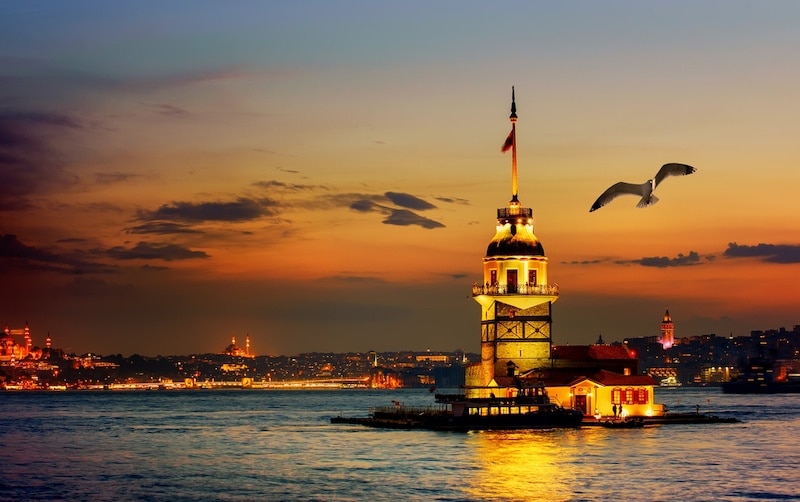 Turkey has a very well-organised, long distance bus network and there are three main bus providers to choose from – Pamukkale, Metro, and Kamil Koc. Each of these providers run daily services between the two cities, in both directions. The journey time is around 7.5 hours, depending upon traffic as you leave and approach Istanbul.
Buses are very comfortable and have entertainment and Wifi on board. There are also refreshments served periodically and a few stops along the way.
Be sure to book your ticket before your journey, as these two cities are often popular journey routes, with students heading between the two major university destinations. You can book online or you can visit the ticket office at any major bus station.
Of course, just reverse the information for your journey back to Istanbul from Izmir.
Izmir From Istanbul By Train (And Back Again)
If you want to take your time and enjoy the scenery during your journey, you could opt to travel from Istanbul to Izmir and back again by train. The journey time is 15.5 hours in both directions and you'll need to book your ticket ahead of time, regardless of the direction you're travelling in.
Trains are very comfortable and have refreshments on board. You'll also get to see the passing countryside and soak up the sights.
To catch the train, head to Yenikapi Station in Istanbul and you'll travel down to Izmir Basmane. En route, you'll stop at Pendik and Eskisehir. There is one service per day and you'll just reverse the information for your journey back to Istanbul.
Izmir From Istanbul By Car (And Back Again)
The fastest option is to drive and you can hire a car very easily in both Istanbul and Izmir. The journey by car will take around 5 hours and 10 minutes, although you may run into traffic as you leave and arrive in Istanbul. The O-5 main road runs all the way down the west of the country, taking you down to Izmir, and it will cover 479km.
Obviously, follow the same route back to Istanbul when you leave Izmir.
Share